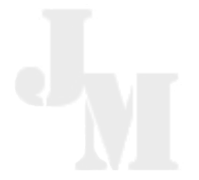 Services
A certified Public Accounting and Business Management firm should initiate, create and design its services to you and your business. Jeffrey A. Morgenroth, An Accountancy Corporation is dedicated to providing the highest quality services to you resulting from thoughtful, imaginative and innovative analysis of your individual circumstances and objectives…to provide these services on a timely basis…to establish a close personal working relationship with you which reflects both our genuine concern for your financial affairs and your total satisfaction with the services we render.

International Business Management
Jeffrey A. Morgenroth, An Accountancy Corporation provides a complete range of International Business Management Services, including:
Bringing together advisors that the client does not already have
Supervising audits, securing retirement goals, engaging in estate planning and controlling cash flow
Planning for the client's goals
Keeping the client from risky investments
Evaluating investments for the client
Handling crisis situations for the client
Preparing publicity budgets, which are an investment in the client's future
Keeping the client from needless expenditures
"And the client is always the one to make the ultimate decision"
Tax Services
Thorough analysis of the tax laws applied to your current situation and future needs, we initiate aggressive tax strategies to minimize your tax liabilities. This approach is critical to enable you to plan for your future and meet your objectives. The compliance aspect of our tax services includes preparation of tax returns for individuals, partnerships, corporations, estates, trusts, private foundations and non-profit organizations.

Accounting Services
Technical expertise, practical business knowledge and interaction with you allows us to interpret and use financial information to improve your business operations and meet your predetermined objectives. Accounting services include establishing and maintaining your accounting system, preparing financial statements, as well as business forecasts and projections, merger and acquisition analysis, and internal control evaluations.

Individual Services
Jeffrey A. Morgenroth, An Accountancy Corporation has no products to sell and no commissions to hinder our objectivity. Our sole purpose is the achievement of your personal financial objectives. Our services include income and estate tax planning, investment analysis, creating investment and financial strategies, will and trust analysis, pension and retirement planning, budgeting, business management, bookkeeping services, assistance in buying and selling assets and obtaining loans.

© Jeffrey A. Morgenroth, An Accountancy Corporation - Disclaimer - Privacy Policy